Since I have had my horizontal stabilizer inspected and approved, I am ready to close it up and finish it! I started tonights session by re-clecoing the front spar onto the horizontal stabilizer.  I had removed it so the inspector could get a good look inside and check my work.  Once I had it all clecoed on, I double checked the orientation to make sure it was all correct.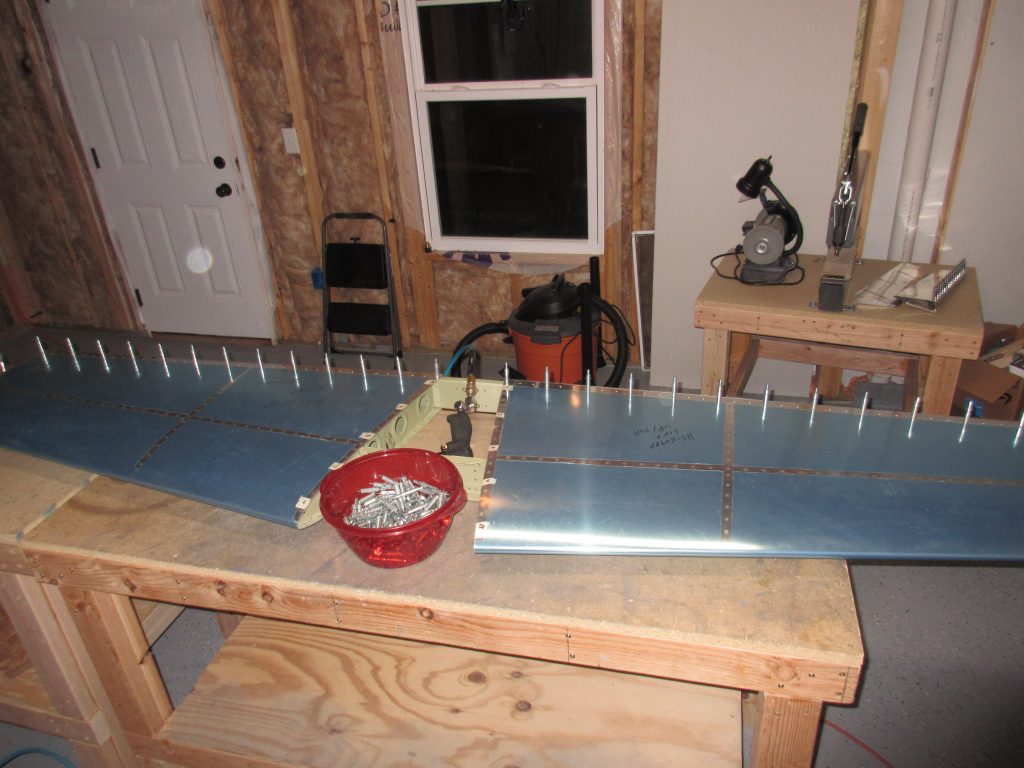 Once it was all clecoed into place, the rest was pretty easy! I dropped in AN4263-3.5 rivets and squeezed them with my pneumatic squeezer.  I skipped every other hole with clecos, so once I had the unclecod holes rivets squeezed, I went back and removed the clecos and riveted them.  Squeezing makes a very nice rivet and everything came out looking very nice.
Once the rivets were set along the spar and skin, there were a few that we had to get to on the ends that attached the HS-706 tip rib to the HS-603PP rear spar. Those are using AN470 rivets, but I was still able to get them with the squeezer.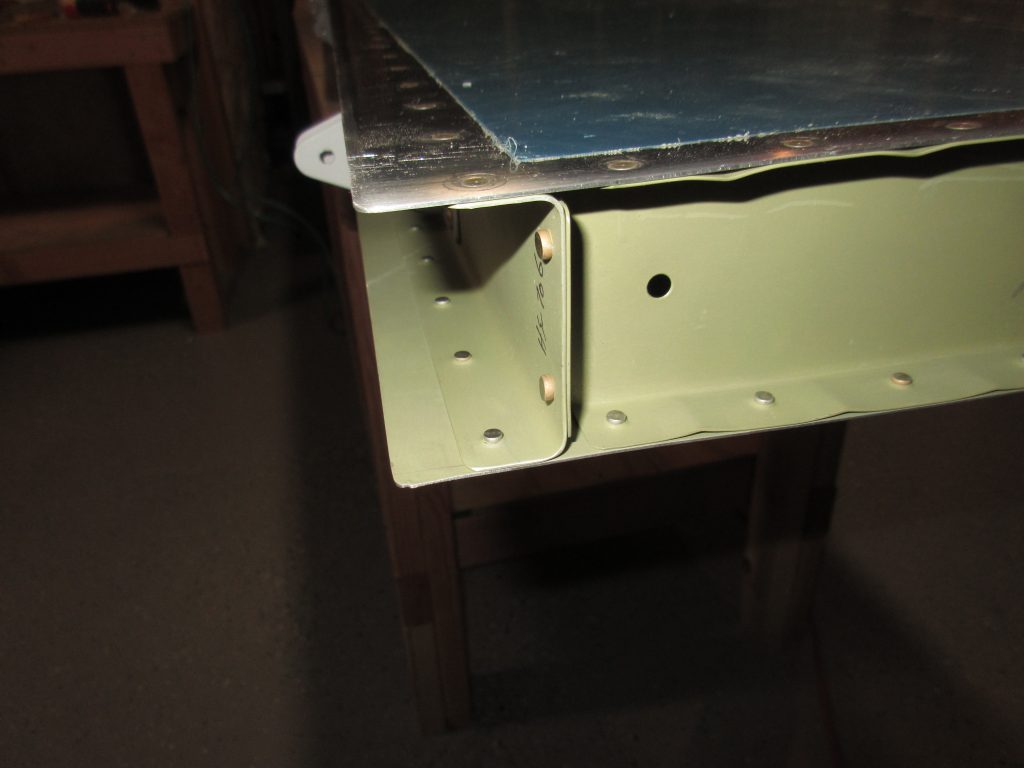 Then, there are 4 blind rivets that we have to set using a pop-rivet tool.  These are what attach the HS-603PP rear spar to the HS-708 main rib, and we have to use BSPQ-5-4 blind rivets in these holes.  These are some pretty beefy blind rivets, and it took a good bit of force on the pop rivet tool to get them set, but they came out looking great.
Finally, there are a few more AN470 universal head rivets that attach the HS-00005 inboard aft rib to the HS-603PP rear spar, but I was able to use a squeezer to set these.  They are fairly long -7 rivets due to all the metal they tie together.
I did also cover my bolts with some torque seal, and made a hell of a mess with it!  As you can see in the photos, this stuff is like Pro-Seal, and gets everywhere!  I tried to clean it up the best I could and made sure the bolts were covered to make inspections easier.  That was it for closing up the horizontal stabilizer!  One of the suggestions that the Tech Counselor made was to make sure I included plenty of photos of me doing the work, which is a bit difficult given that I am building this plane all alone.  I decided to use my old Go Pro and do some timelapse videos.  I will include them in future posts.  Here is the obligatory selfie of me holding the finished stabilizer!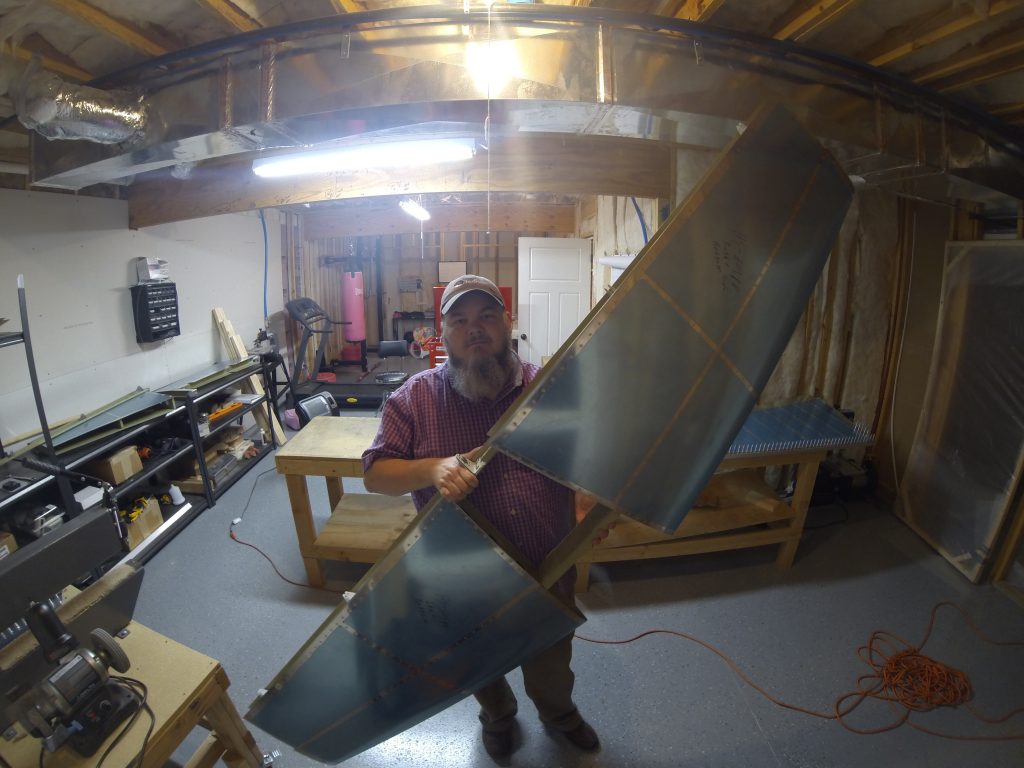 And here is the time lapse video of the construction.  I set the Go Pro to do a photo every 10 seconds, I may do it at 5 seconds on the next video.  Let me know what you think.
Link to Google Photos:  https://goo.gl/photos/RABUeY3Z4gXmMA9U9
Hours Worked: 1.75