Fighting off some sort of cold/sinus infection, I didn't feel like putting in a whole bunch of work tonight, and I am still studying up for an Ansible exam but I did manage to knock out straightening the flanges on all of the wing ribs. All the ribs are pre-formed by Vans, but due to the punch and forming process, the flanges are not at a perfect 90 degrees to the the rib, so we need to bend them to a perfect 90.  The old way is to use a pair of hand seamers and do it all manually, checking with a square to get your bends perfect, but theres a better way.
A few months ago, while I was waiting on my wing kit to ship, I built a very neat little tool to help with this process.  I had seen several other builders make something similar, and they all raved about it, so I built one for myself.
It's a pretty simple little tool. It's made from a 2×4, a 1.5 x 1.5 piece of oak and some metal.  The anvil portion of the 2×4 (clamped down to my work bench) is angled at about 11 degrees, while the press handle is made from the 1.5×1.5 oak.  The 11 degree angle bends the flanges to slightly beyond 90 degrees, because the aluminum will flex back about 10 or so degrees, which leaves the flange at a perfect 90!  You can see how the rib sits in the tool here: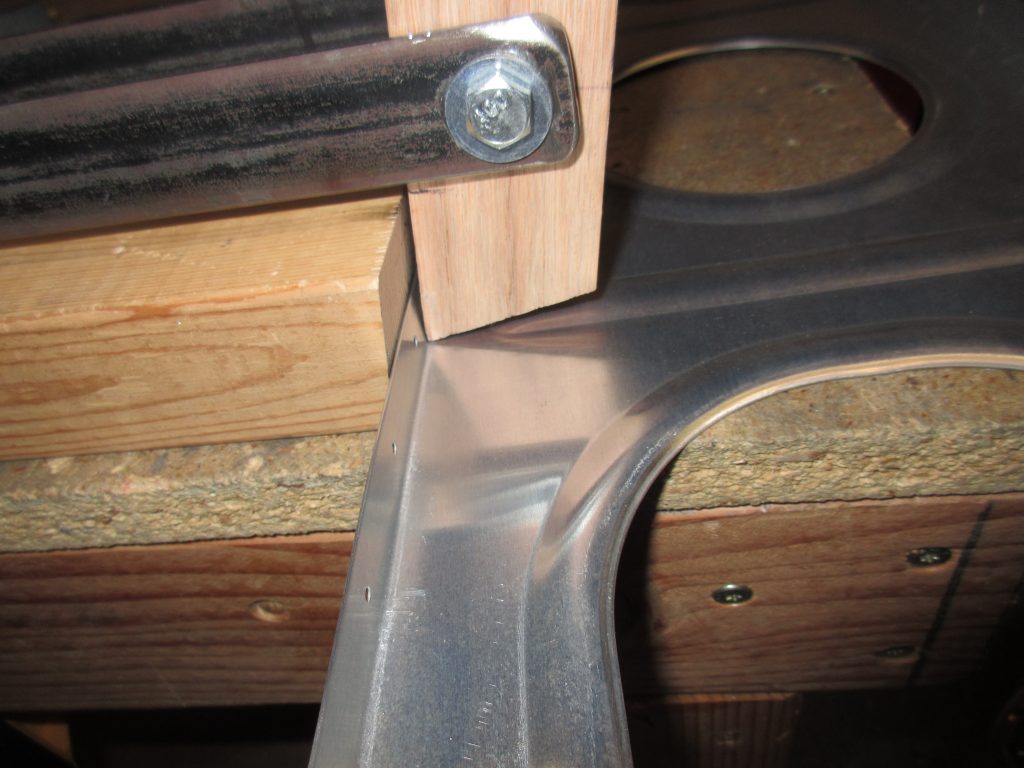 The 2×4 on the left serves as the "anvil" that the flange is formed against, and you can just make out the 11 degree angle on the face of the 2×4 (its tilting toward your right).  Also, notice how the handle portion (the oak 1.5x1x5 handle) also has a angle cut on the bottom.  This is a 22.5 degree cut I made on my mitre saw so that all the bumps and ridges in the rib would not get damaged.  They fit very nicely under this angled portion as you can see in that photo above.  Here is what it looks like without a rib in it: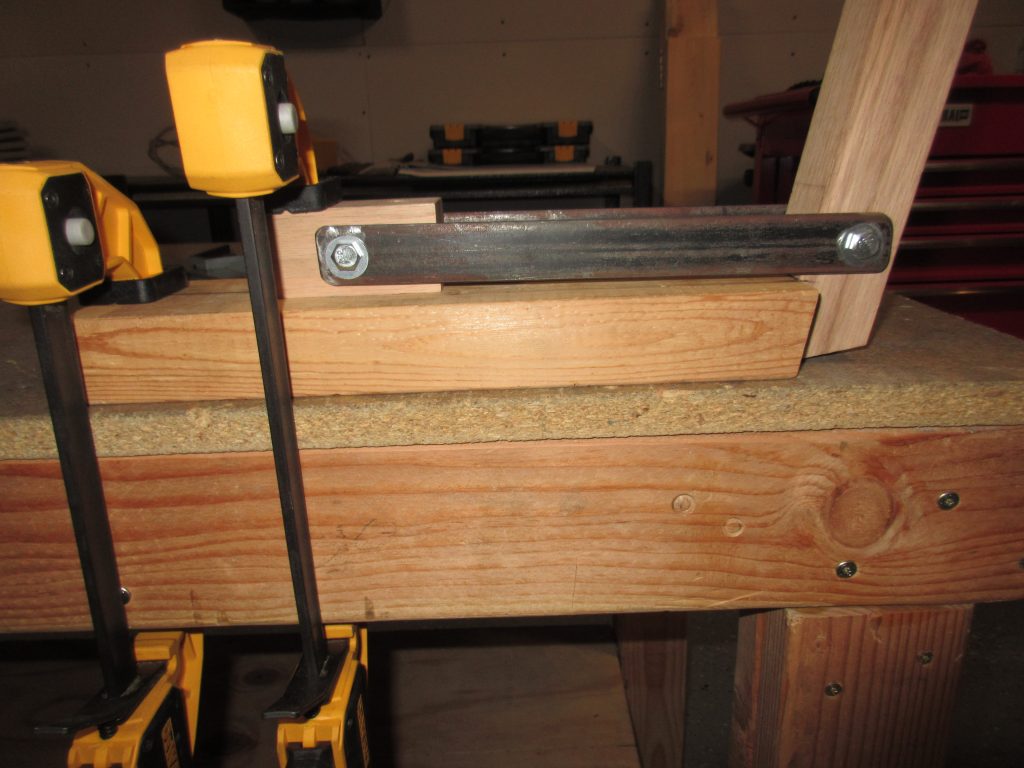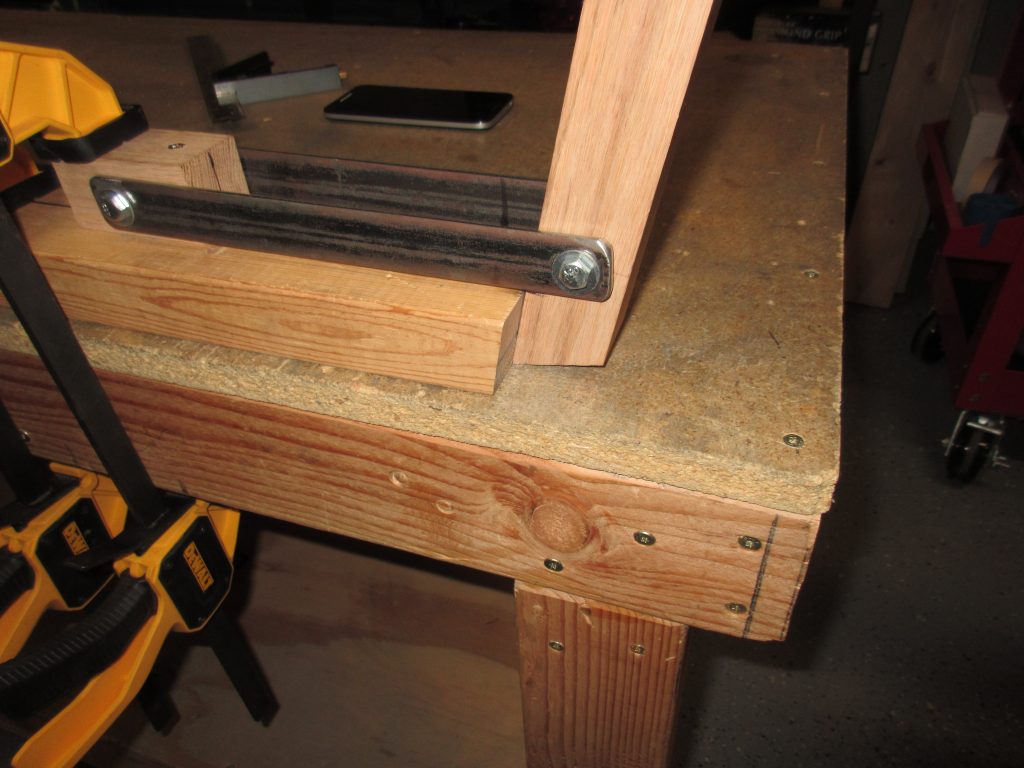 To do the work, I just put the rib, flange facing upwards in the tool and apply pressure on the handle to bend the rib.  The result is a perfect 90 degree bend on the flanges! I can process an entire rib in about 20 seconds on this tool.  I'll update this post with a video describing how to make the tool, and how to use it.  I think it cost me about $15 to make.  All in all, I was able to knock out all of the inner ribs for both wings in a little over an hour!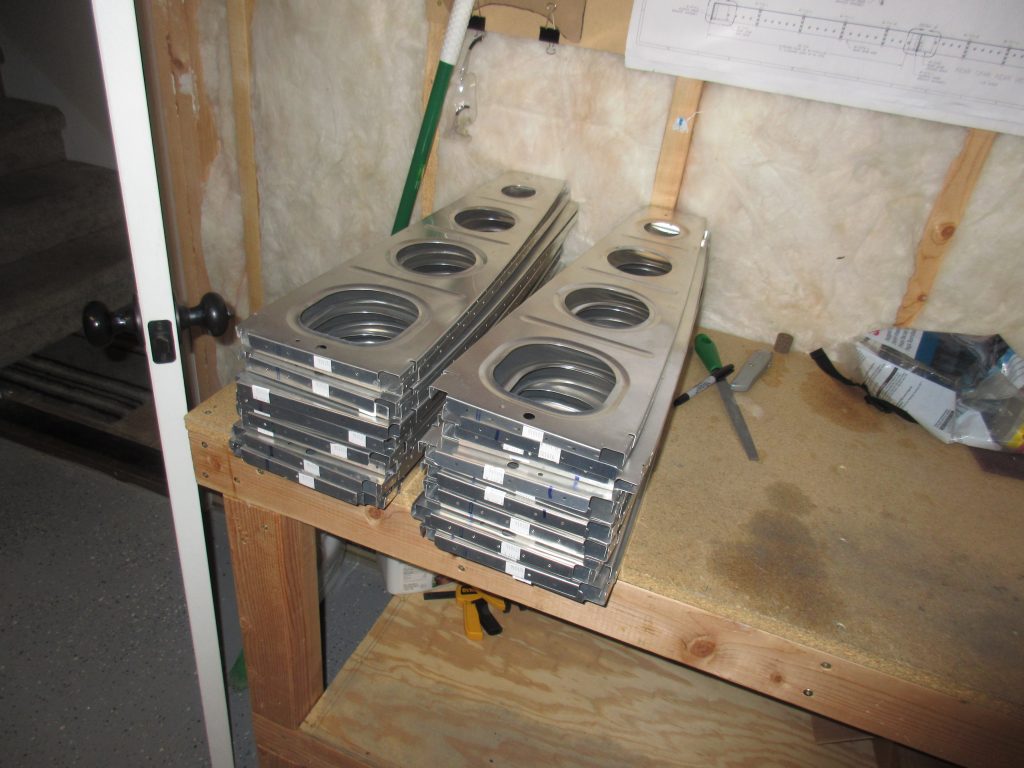 Google Photos Link: https://photos.app.goo.gl/RiI3OipxFfTQ4UKf2
Hours Worked:1.25