I worked about 2 hours tonight on the vertical stabilizer rear spar. I also spent a few minutes coming up with a way to mount my horizontal stabilizer on the wall to keep it safe and out of the way.  For about 2 bucks in hardware, here's what I came up with: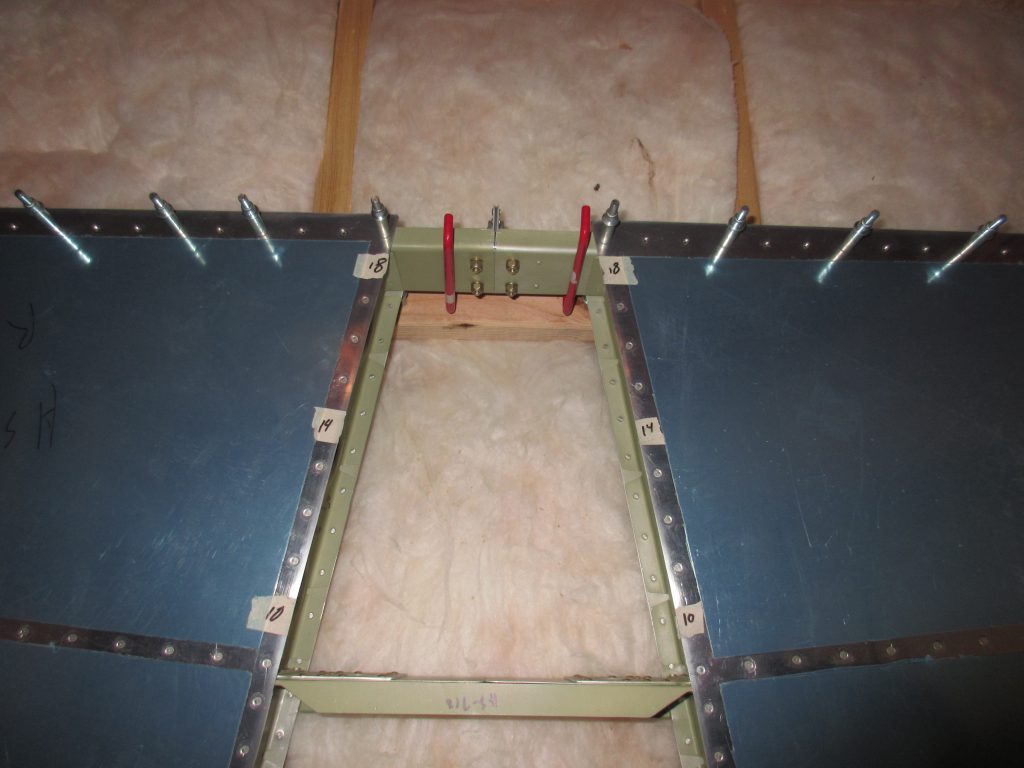 And it actually looks pretty decent against the wall.  At the very least, I will have some nice looking aviation related wall art 🙂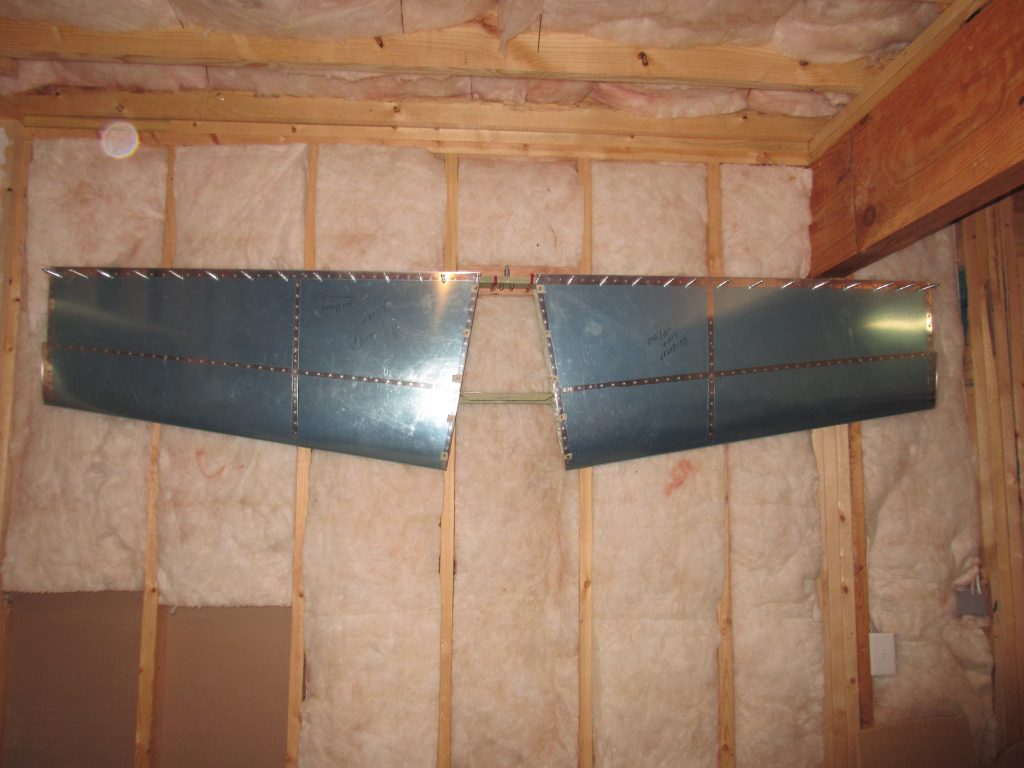 After that, I continued on to working on the Vertical stabilizer.  Vans has us start on the rear spar of the vertical stab by clecoing on the Vs-803PP spar to the VS-808PP doubler, as well as the hinges VS-410PP, VS-411PP and VS-412PP.  I also taped off the holes where the VS-704, VS-706 and VS-707 ribs would rivet on later, so I didn't accidentally rivet those holes.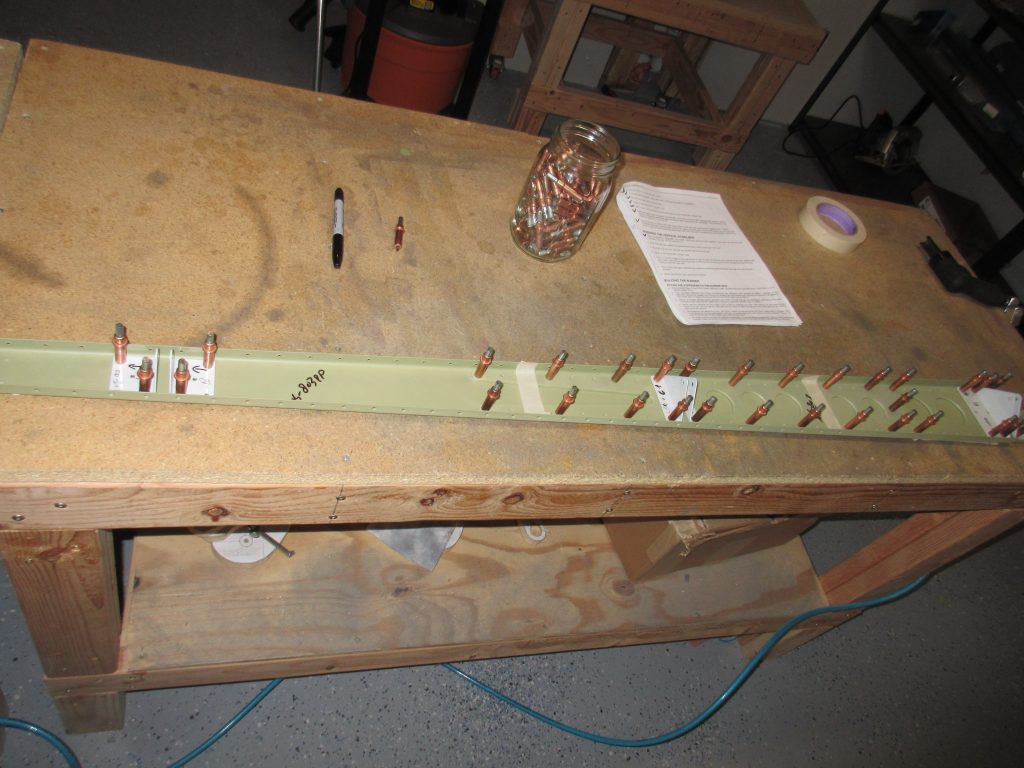 Once I had everything clecoed in place, and taped up, I was ready to rivet.  The plans have a myriad of different rivet lengths due to the thickness of the doubler, and the hinge plates so I started out by riveting on the VS-412 hinges at the top of the spar.  Once I had those on, I moved to the shortest rivet size group and worked my way up to the longest.  Eventually I had all the universal head rivets squeezed with my squeezer, and I could finish up with the bottom section of the spar.  This section I previously dimpled and countersunk because we need to use flush rivets on the face so that the spar will sit flush on the fuselage when we mount it.  So, I put my flush set in my squeezer, set the depth and set all those flush rivets on the bottom, finishing up my vertical stabilizer rear spar.  It came out looking really nicely!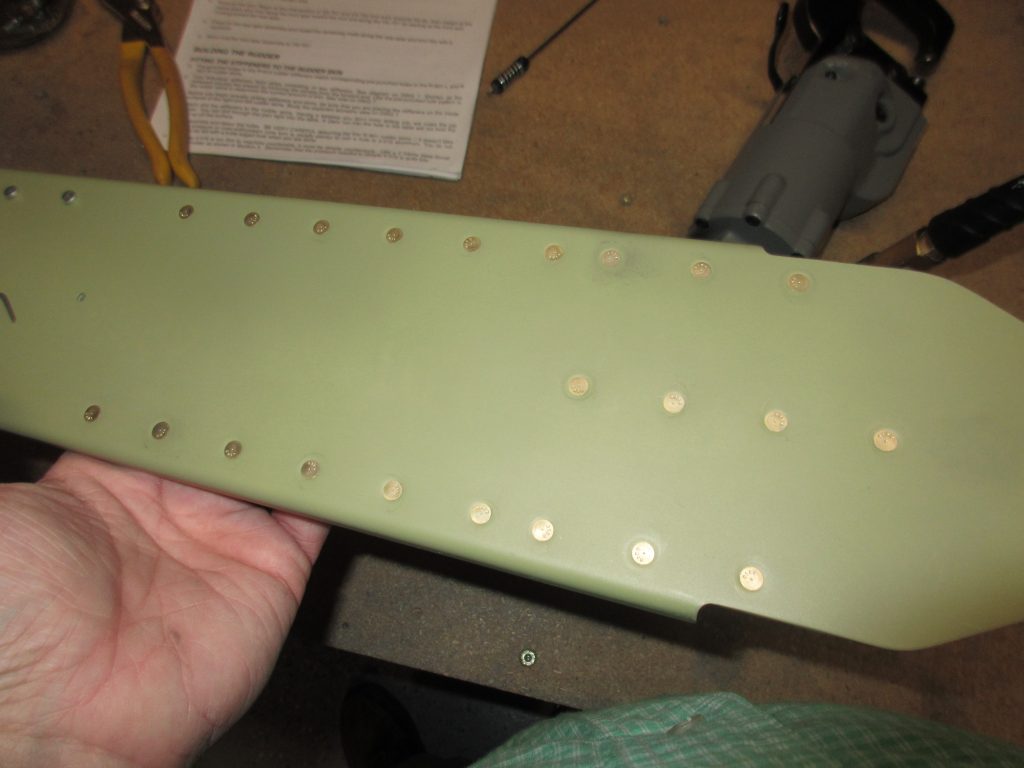 Here are all the photos from tonights work:
And here is the Google photos link: https://goo.gl/photos/JJZC2YV1fNmMq3mVA
Hours Worked: 2